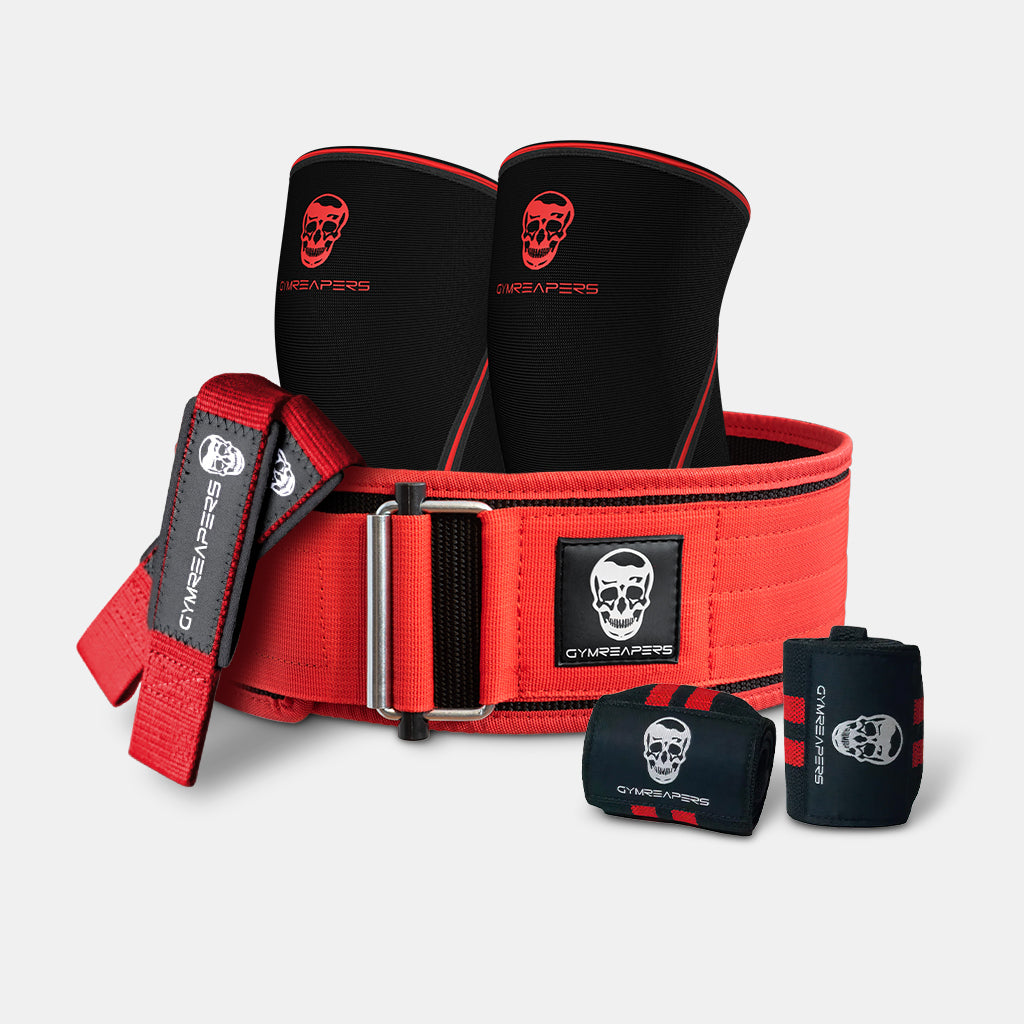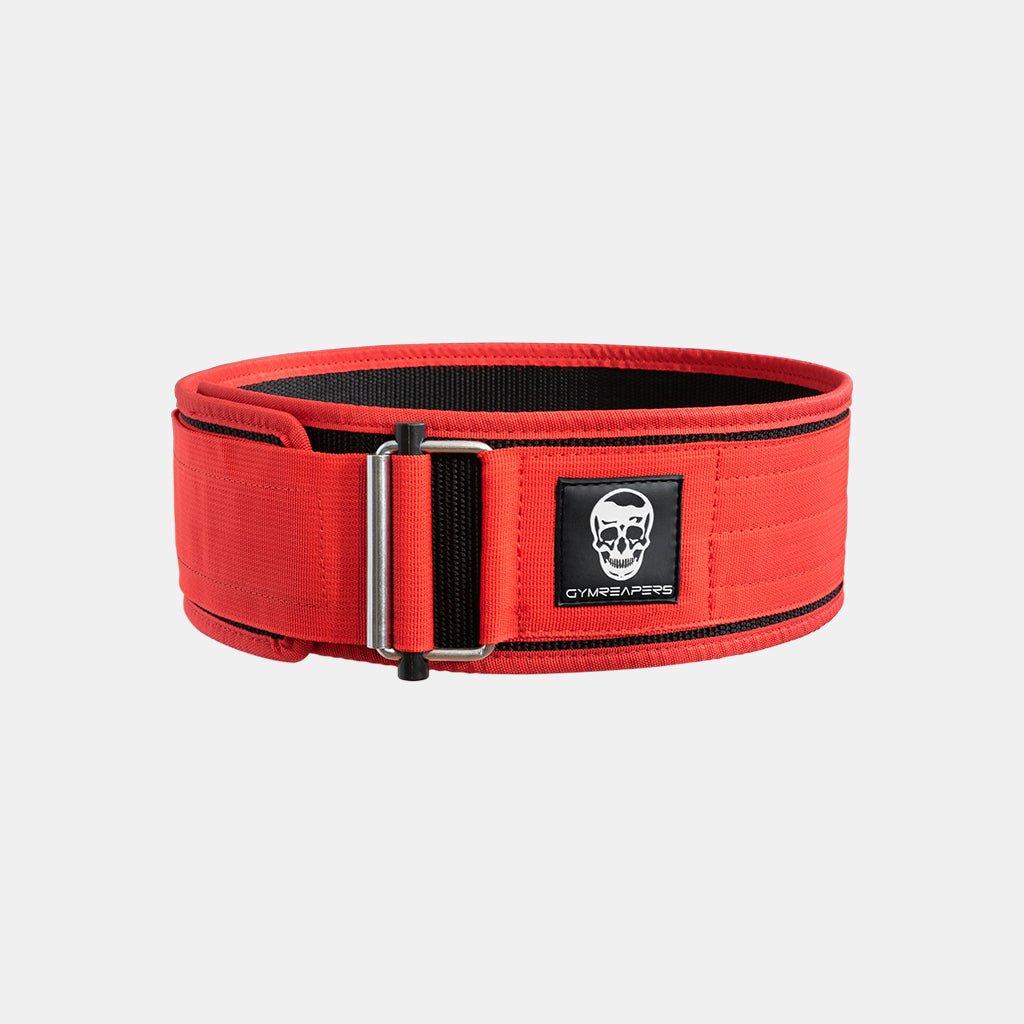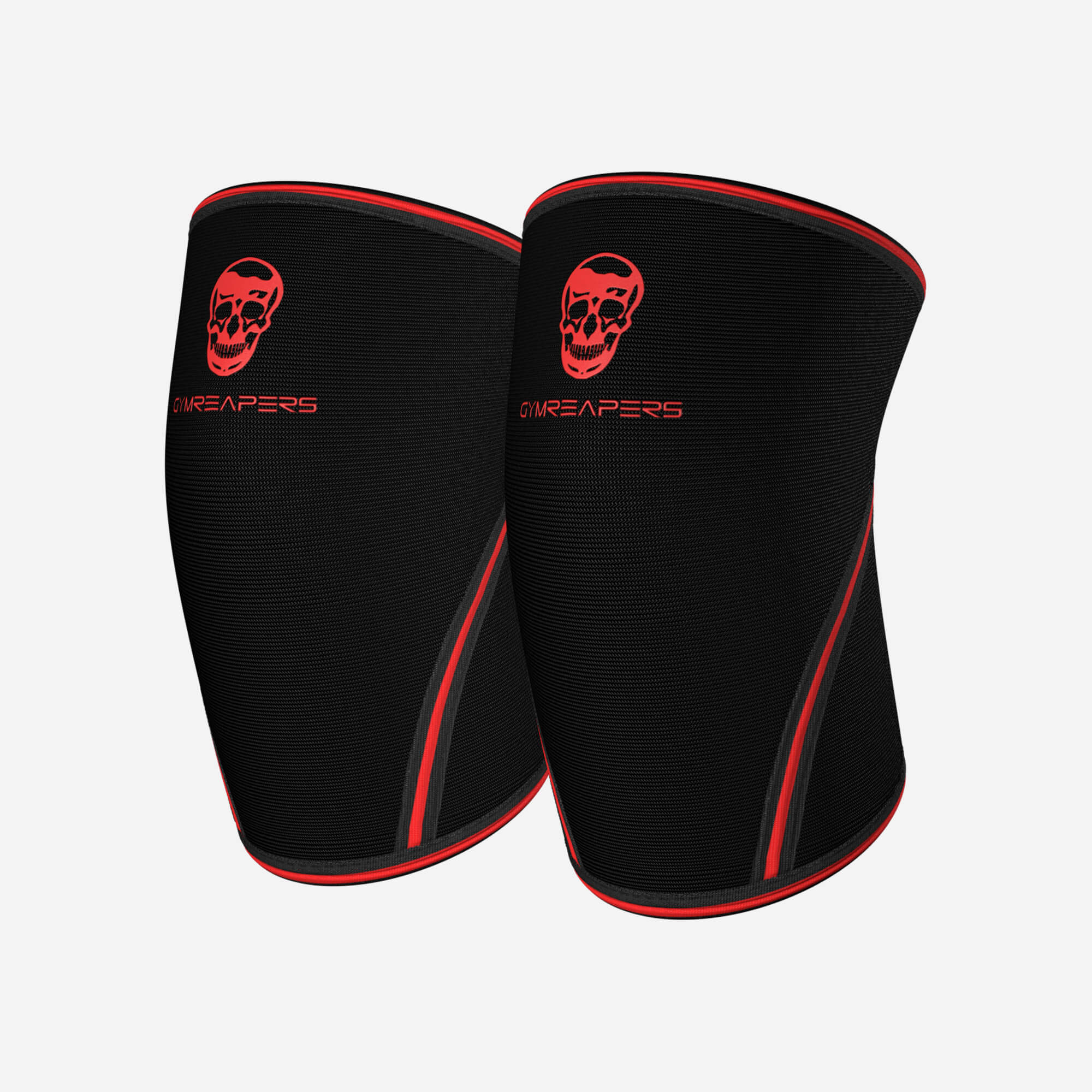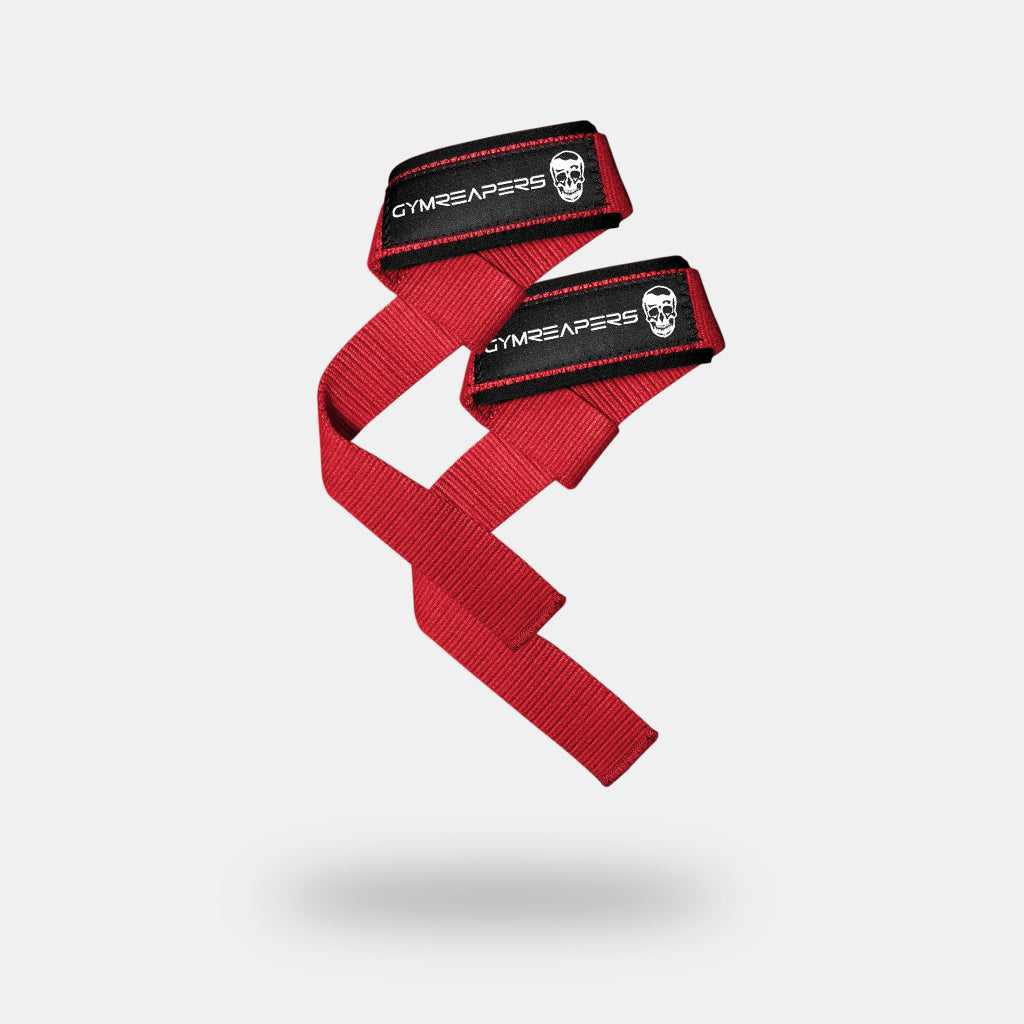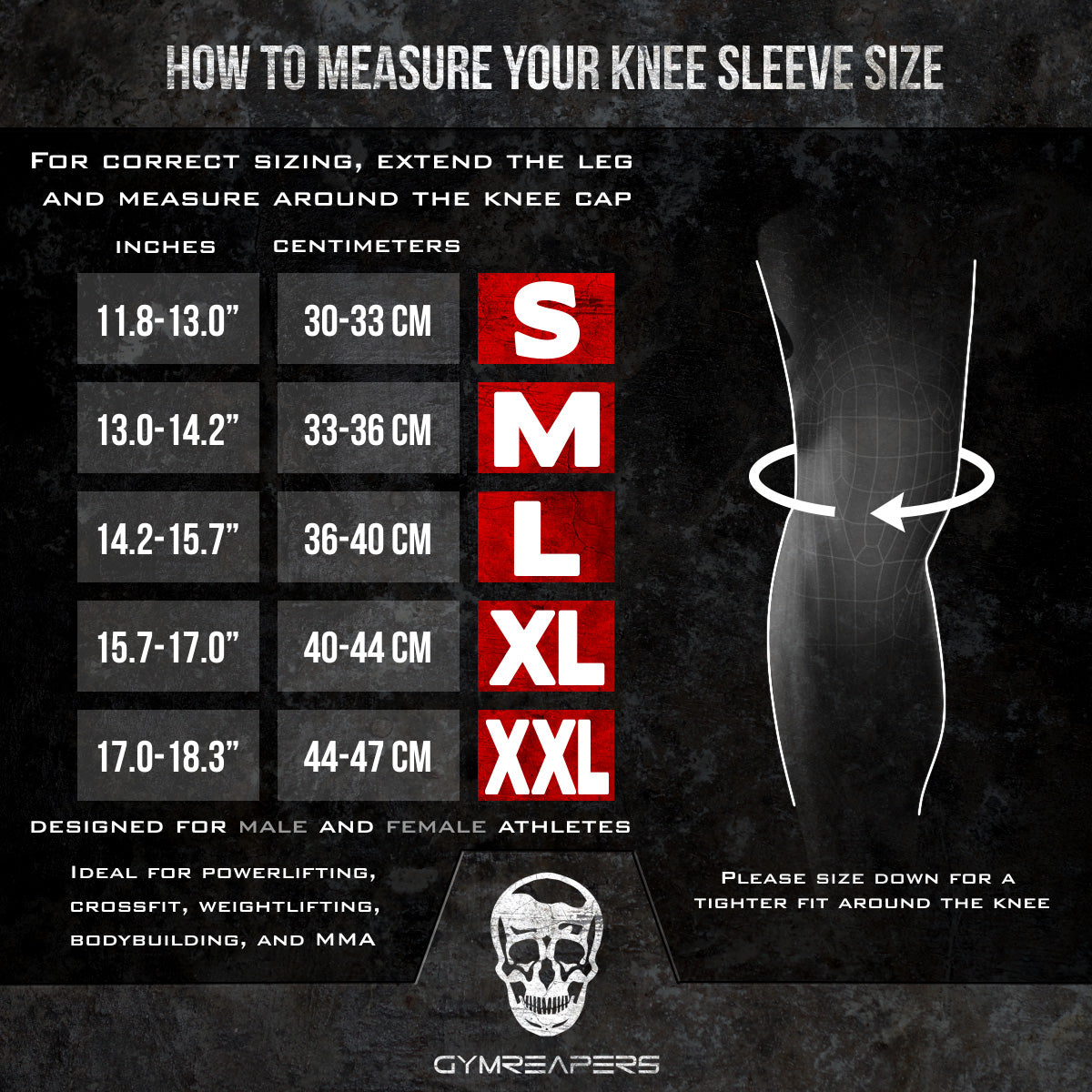 Training Kit - Red
FOR PROPER BELT FIT:
Measure with your clothes on around the belly button, not your waist size.

FREE SHIPPING $150+
Free shipping when you spend $150+
( US Domestic Only )
The Gymreapers Training Kit includes one of our top-rated Quick Locking Belts, 7mm Knee Sleeves, Padded Lifting Straps, and 18" Wrist Wraps.
You choose the size of your Quick Locking Belt and Knee Sleeves and we'll include a pair of Wrist Wraps and Lifting Straps in your kit.
Gymreapers gear, like our top-rated Quick Locking Belt, is designed with quality materials and fabrics to give you unmatched stability and support.
Every Strength Kit includes:

• Quick Locking Belt (Red)

• 1 Pair of 7mm Knee Sleeves (Red)

• 1 Pair of Wrist Wraps (Red)

• 1 Pair of Padded Lifting Straps (Red)

Gymreapers Quick Locking Belt //

Never worry about your weight lifting belt giving up on you during weight lifting. This premium quick-locking belt features a rolling steel buckle that is simple to put on and release. You can easily adjust the velcro strap to apply custom pressure. This lifting belt comes with a lifetime warranty.

7mm Neoprene Knee Sleeves //

Gymreapers 7mm Knee Sleeves improve blood flow, joint support, and provide compression during and after a workout. These neoprene knee sleeves are IPF and USPA approved and can help reduce knee strain, knee pain, and discomfort without restricting your range of motion.

Gymreapers 18" Wrist Wraps //

Gymreapers Wrist Wraps are IPF and USPA approved and offer durable support for Olympic lifts, shoulder press, bench press, and more. Our wrist wraps are made from high-grade nylon material and enhanced stitching, outperforming the cheap material in most other wraps.

Padded 18" Lifting Straps //

Our top-selling lifting straps are padded with Neoprene to prevent discomfort and digging as you tackle any pulling movement. Use Gymreapers lifting straps to grip any amount of weight without discomfort, pain, slipping, or tugging.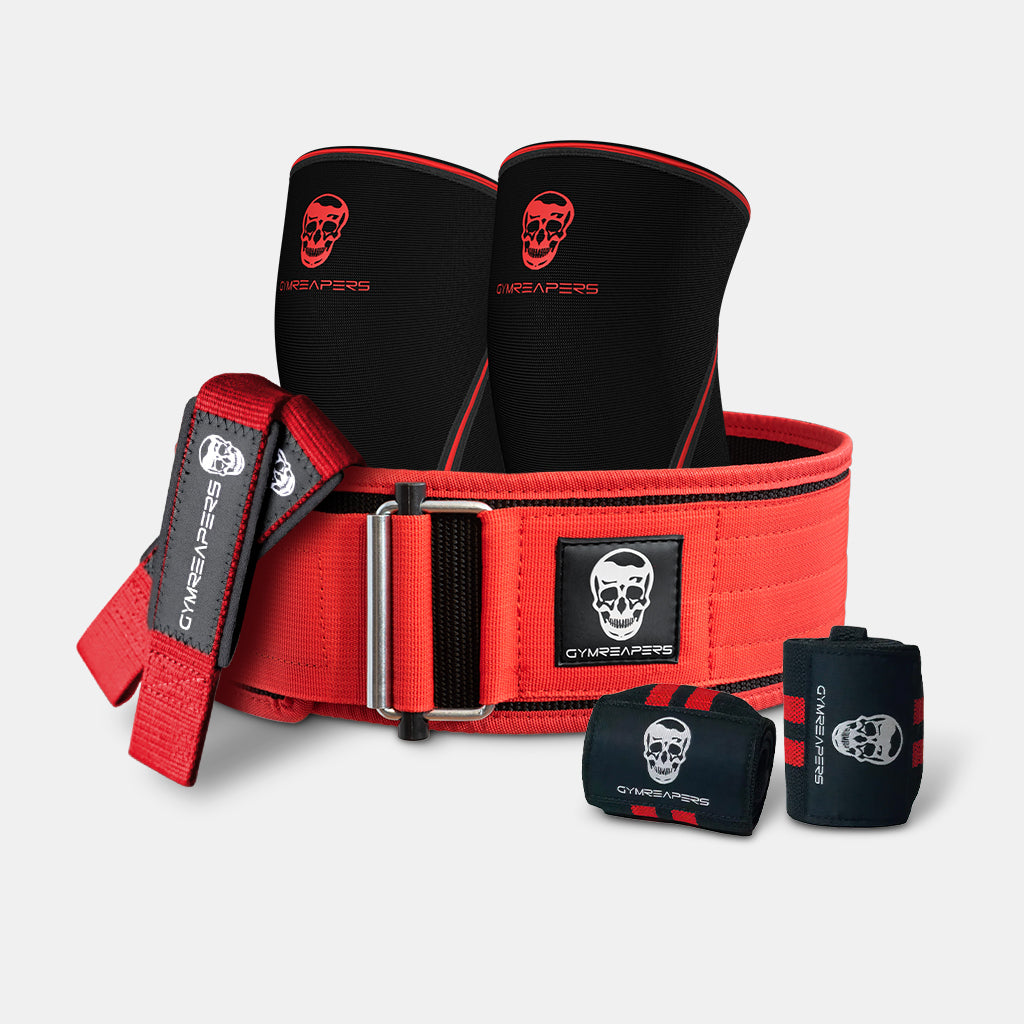 This product has no reviews yet.