Filters
Sale price

$ 35.00
Regular price
5.0
Sale price

$ 35.00
Regular price
5.0
Sale price

$ 35.00
Regular price
5.0
Sale price

$ 35.00
Regular price
5.0
Sale price

$ 35.00
Regular price
5.0
Sale price

$ 35.00
Regular price
5.0
Sale price

$ 35.00
Regular price
5.0
Sale price

$ 35.00
Regular price
5.0
Sale price

$ 35.00
Regular price
5.0
Sale price

$ 35.00
Regular price
5.0
Sale price

$ 35.00
Regular price
5.0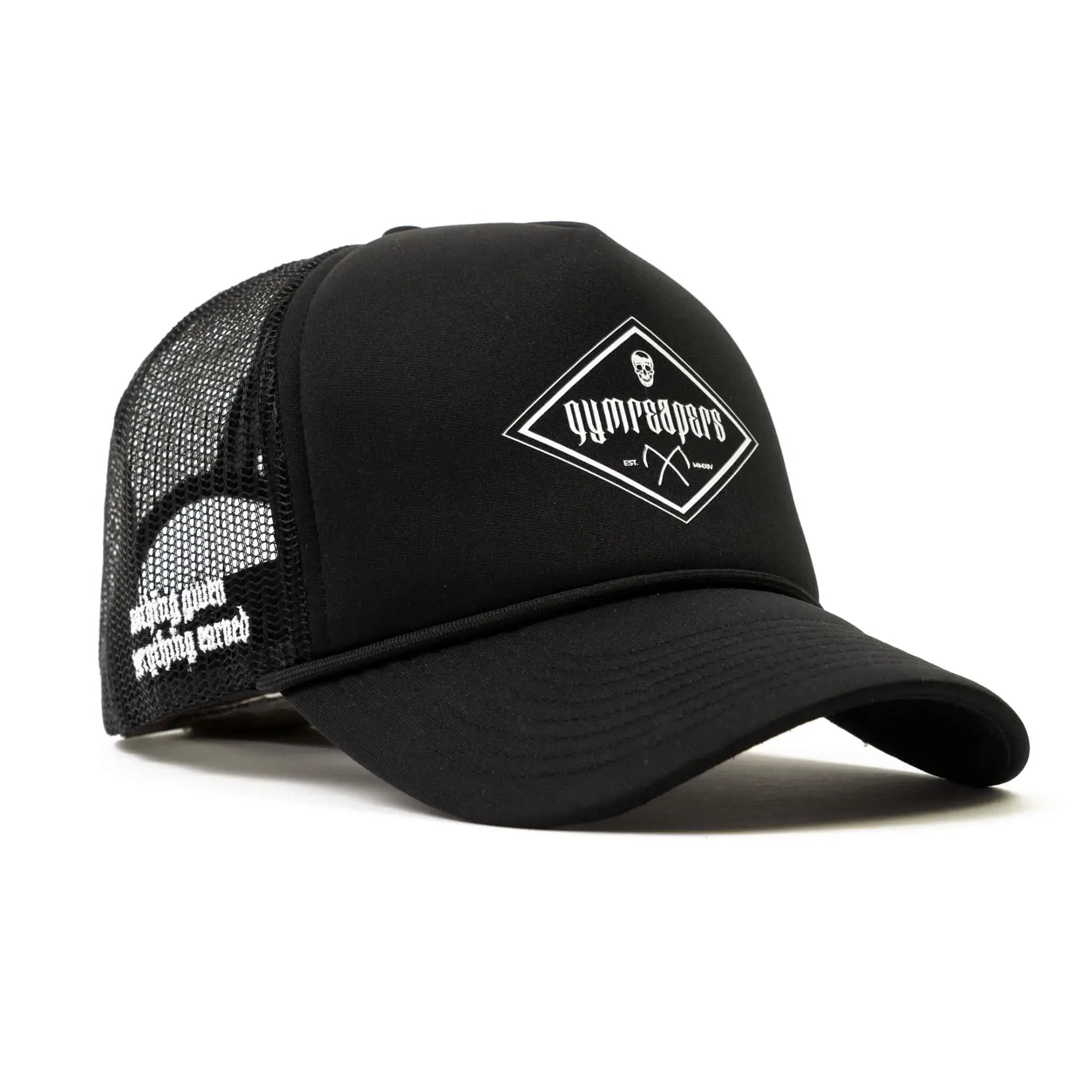 Sale price

$ 35.00
Regular price
5.0
Sale price

$ 40.00
Regular price
4.9
Sold out
Sale price

$ 35.00
Regular price
5.0
Sold out
Sale price

$ 40.00
Regular price
4.9
Sold out
Sale price

$ 40.00
Regular price
4.9
Sold out
Sale price

$ 40.00
Regular price
4.9
Sold out
Sale price

$ 40.00
Regular price
4.9
Sold out
Sale price

$ 35.00
Regular price
5.0
Sold out
Sale price

$ 35.00
Regular price
5.0
Headwear
Whether you're looking for a gym hat to match your fit or are looking for a lifting hat to represent what you stand for Gymreapers offers a wide range of workout headwear. Shop our collection of snapbacks, trucker hats, dad hats, and beanies to find exactly what you need for your next workout. 
Athletic Workout Hat
Need a durable, quality workout hat for your next gym session? Shop the range of Gymreapers headwear for the perfect athletic hat for your workout. 

Free Shipping On Orders $150+
Free US Domestic Shipping when you spend $150 or more!
EASY RETURNS
Buy with confidence and enjoy painless, hassle-free returns!
Secure payment
Shop safely and securely knowing your experience is protected.