Everything you need to enhance your performance and protect your body during intense workouts.
INTRODUCING THE GYMREAPERS STRENGTH KIT
Everything you need to crush your workouts and take your training to the next level. Whether you're a powerlifter, bodybuilder, or just someone looking to get stronger and more fit, this bundle is the perfect investment for your fitness journey.

Whether you're a powerlifter, weightlifter, strongman, or functional fitness athlete, the Gymreapers Strength Kit can provide essential support and protection for your body during heavy lifts. These products are designed to help you perform at your best and push your limits in any lifting competition and are both IPF and USPA approved.
OUR STRENGTH KITS ARE AVAILABLE IN 3 WEIGHTLIFTING BELT OPTIONS
Gymreapers offers three types of weightlifting belts to suit the needs of different athletes: the 10MM lever, the 13MM lever, and the single prong belt. Each belt offers different benefits:
Ideal for athletes who perform a variety of lifts and need quick adjustments between sets.
Ideal for athletes who specialize in heavy lifts and need maximum support during their training.
Ideal for athletes who prefer a classic design and need a secure, adjustable fit during their lifts.

Powerlifting is a demanding sport that requires strength, technique, and perseverance. The Gymreapers Powerlifting Bundle provides you with everything you need to perform at your best and push your limits. Whether you're a seasoned powerlifter or just starting out, this bundle offers essential support and protection for your body during heavy lifts.
Being IPF and USPA approved means that these products have been rigorously tested and approved by two of the most respected powerlifting organizations in the world. This not only ensures the quality and durability of each product, but also gives you the confidence to use them in competition.
When investing in high-quality fitness equipment, it's essential to have confidence in the product's durability and longevity. Our products are specifically created to perform and outlast your most grueling training session. When you purchase gear from us, it's backed by the Gymreapers promise. We stand behind our weightlifting equipment and accessories and we're confident you'll love our premium grade products.

On the off chance that you experience a manufacturing defect on any item (such as broken stitching or other damage upon arrival), you can return it for a complete replacement within one year of purchase.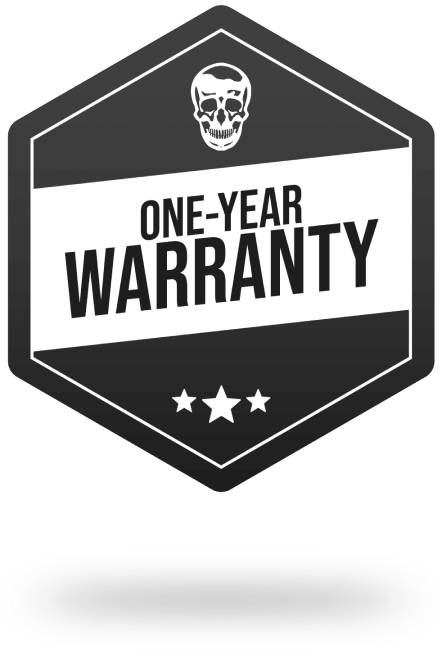 13MM LEVER BELT STRENGTH KITS

"The kit is amazing in quality. For a first time purchase, I can genuinely say these guys stand on business and quality. You won't go wrong shopping with GymReapers! Thanks!

"I love how much the belt give so much support during my legs workout! And the quality is so good! Thank you guys for the amazing service! I really appreciate it!

"Amazing bundle for the price really awesome and if I needed to I would totally buy again but I doubt that considering how good the quality of the equipment is!"