The ultimate weightlifting accessory that promises to take your workout game to the next level.
INTRODUCING THE 10MM LEVER BELT
The ultimate weightlifting belt that promises to take your workouts to the next level. Engineered with the highest-quality materials and designed with the utmost attention to detail, this belt is the perfect tool for anyone looking to optimize their lifting form and maximize their performance.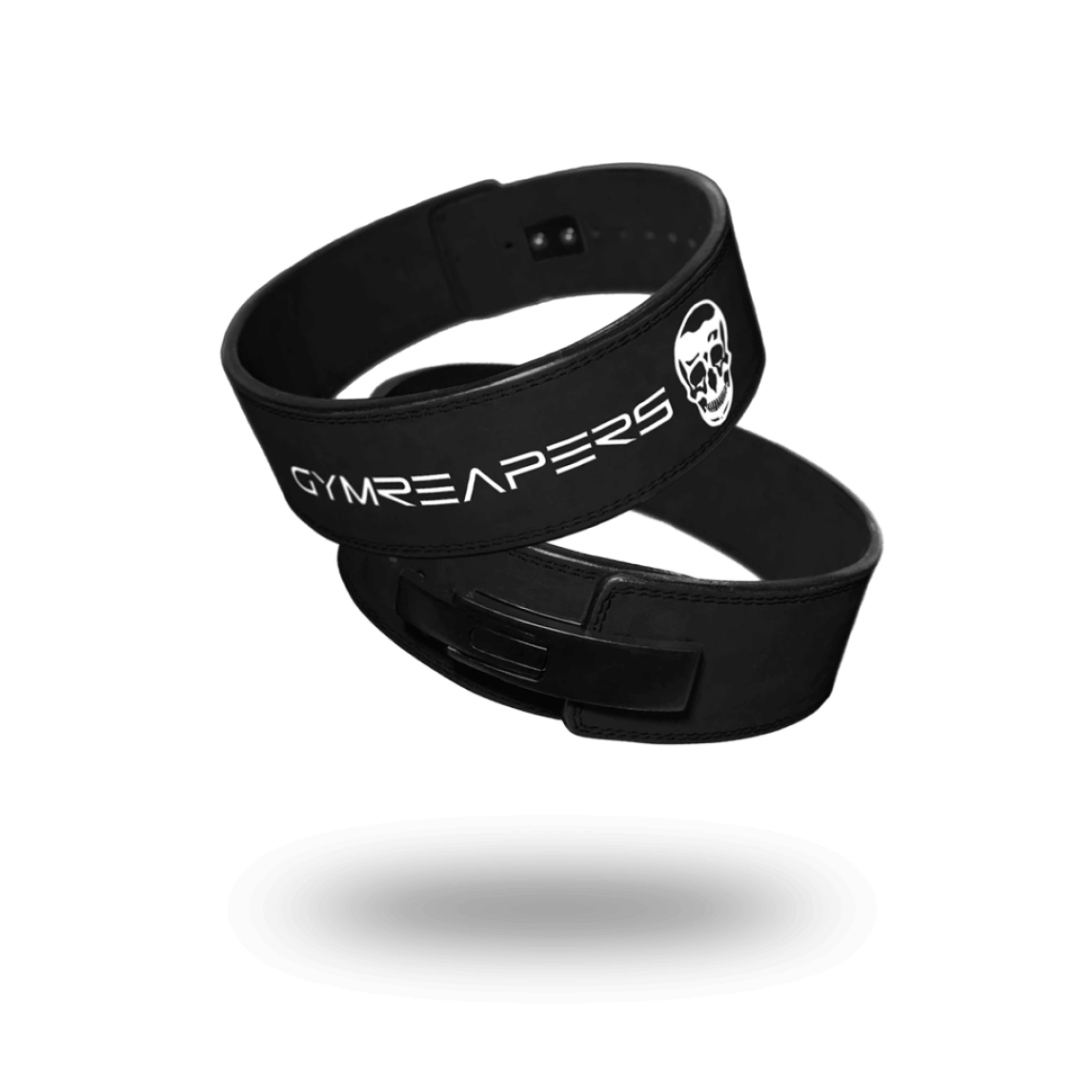 Officially approved by both the International Powerlifting Federation (IPF) and the United States Powerlifting Association (USPA). This means that the belt meets the strict standards set by these governing bodies for use in powerlifting competitions. Athletes who use the Gymreapers 10mm lever belt can have confidence that they are using a belt that is both safe and effective for their training needs.
Color match the perfect accessory to take your workout to the next level.


A weight belt helps to increase intra-abdominal pressure, which provides additional support to your lower back and core muscles during heavy lifts. This increased support and stability can help you maintain proper form and reduce the risk of injury.
By providing additional support and stability, a weight belt can help you lift heavier weights with more control and efficiency. This can lead to increased muscle activation and improved lifting performance.
A weightlifting belt can help reduce the risk of lower back injuries by providing additional support and stability to your core and lower back muscles. This is especially important when performing heavy compound lifts such as squats and deadlifts.

"I bought this as a gift for my nephew away in college. He reported back that the belt is outstanding. His squat reps all went up solid and with control. The latch stays closed throughout the rep and then comes open only when he is done and manually opens it. Now he has the nicest belt in his college gym!"

"Best quality by far, definitely worth every penny. Will not purchase from anywhere else. Love it!"

EFFECTIVE AND COMFORTABLE
"The belt didn't take long at all to break in and the adjustments I can make for a snug fit are awesome. I was able to jump right in the next day. I appreciate that I can use this in competitions and feel secure in my new equipment"
When investing in high-quality fitness equipment, it's essential to have confidence in the product's durability and longevity. Our products are specifically created to perform and outlast your most grueling training session. When you purchase gear from us, it's backed by the Gymreapers promise. We stand behind our weightlifting equipment and accessories and we're confident you'll love our premium grade products.

On the off chance that you experience a manufacturing defect on any item (such as broken stitching or other damage upon arrival), you can return it for a complete replacement within one year of purchase.